Donate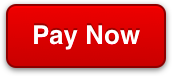 Please note that bank processing fees will reduce your donation by: Australian cards 1.75% + 30c International cards 2.9% + 30c
Who or what can I support financially?
A donation to help WEC in Australia as we Care, Mobilise and send workers to other countries to Reach People and plant Churches,
A donation to a team or project of WEC workers overseas,
A donation to a WEC person you know to support their ministry.
How can I make a Regular donation?
set it up by your self as a periodic transfer through Internet Banking. Use this form for our details and to let us know when you send the donation to us.
set up a Direct Debit from your bank account or Credit Card with Ezidebit online. Please ensure you put the recipients name and your name in the Your Reference * box. eg (giftforname/yourname)
How do we send your donation to the correct place?
When we receive your gift we note the recipient or designation and allocate it to a special designated fund.
At the end of each month we total all the amounts in each fund and process them into a series of transactions.
These transactions transfer the total of each fund from our bank account to a nominated bank account owned by the WEC member, team or project. We also send a statement listing all the gifts and donors for that month.
If the nominated bank account is in Australia, we use a simple bank transfer to the account.
If the nominated bank account is overseas, we send the money via Western Union in the respective bank accounts currency.
Some WEC teams, members or projects request that the funds are sent to an overseas WEC treasurer responsible for distributing the money locally. Again we use Western Union to send the money to the nominated WEC Branch bank account for the treasurer to manage the transfers locally.
Can I get a Tax Deduction for my donation?
Donations to WEC members, teams and some projects are NOT TAX deductible.
Does WEC take out Admin Fees from my donation?
All of your donation is sent to your designated purpose, except for some third party bank fees we have no control over, WEC administration covers all bank fees incurred with your gift.